Back pain can be crippling if it strikes. Physiotherapy treatment can help to ease to the pain in an acute attack. Later on the aim is to prevent the pain reoccurring in the future. This clinic is registered with AVIVA Back-Up programme for prompt recovery from back pain.
Accurate assessment of the patient's pain and dysfunction together with careful observation of the patient's movements and tender areas, fill out the picture for the Chartered Physiotherapist to decide on the best course of treatment.
Initially this may be aimed solely at relieving pain, as this eases gentle mobility techniques and exercises may be included. As the patient returns to normal, strengthening exercises may be incorporated as well as advice on positioning at work and home to avoid re-injury.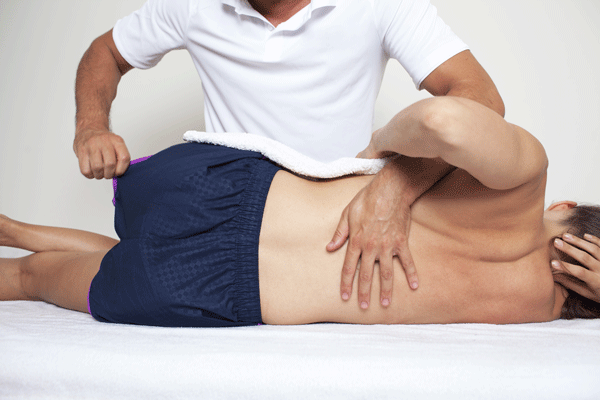 Disc Problems
Appointments