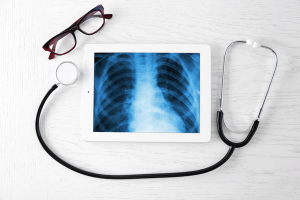 Pulmonary Physiotherapy can help patients with chest conditions such as Bronchitis, Chronic Obstructive Pulmonary Disease (COPD) or a lingering chest infection. Many chest conditions benefit from Physiotherapy. The aim of the treatment is to loosen bronchial secretions, so they can be relieved. Through this, the air entry into the lungs is improved and breathing normally becomes easier.
Deep breathing exercises can be taught to effectively increase the air entry to the lungs as a home exercise program, by your Chartered Physiotherapist.
This treatment is available at Adare Physiotherapy Clinic and can assist recovery from most chest conditions and can also be a good support to those who have been discharged from hospital after a chest ailment.
Appointments
Share with friends
Follow New Developments